Skip to Content
24/7 Virtual Case Management in San Jose, CA
High-Quality Litigation Services for Legal Clients
When you choose to work with Talty Court Reporters, you can access your vital case management information through our virtual office at any time. Our 24/7 virtual case management is a service meant to allow clients greater flexibility during their workday. We can make your information available to your online from any computer, tablet, or phone with internet access. But more importantly, our virtual office is safe and secure, ensuring your sensitive materials are safe from unapproved access. Our solutions are perfect for any client who desires greater flexibility from their litigation services and case management, so contact us today to get started.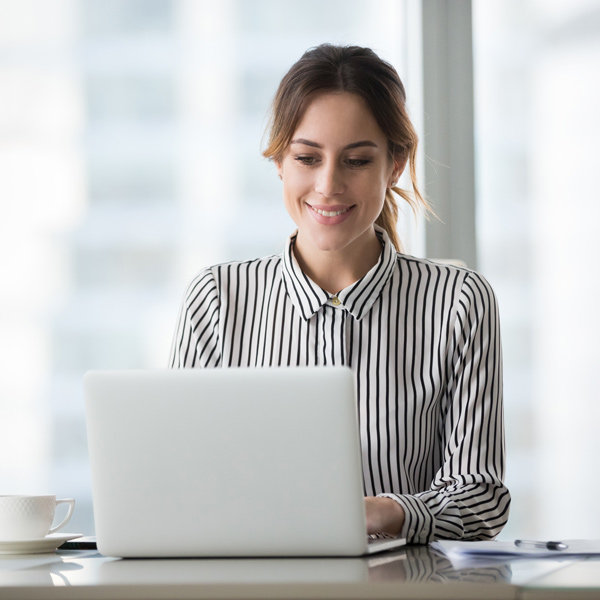 The Benefits of Our Transcription Services
At Talty Court Reporters, we believe there are numerous exciting benefits to using our litigation, deposition, and transcription services. We designed it specifically with the needs of legal clients in mind, understanding their requirements are integral to their success. The benefits of utilizing our 24/7 virtual case management software in your day-to-day operations include:
Efficient Deadline Management: Our litigation services will help you and your team manage the many deadlines accompanying any legal case. Using our software, you can keep track of these deadlines, increase productivity, and manage your to-do list.
Organized Files: It is essential to remain organized during any legal case. By utilizing our virtual office, you can manage case files and more through an intuitive system. This is perhaps the most vital service we provide because it enables you to provide better services to your clients.
Automated Time and Billing Entries: Many firms use different software for intake, case management, and billing. But our deposition services and 24/7 case management software allow you to fold all three areas into one convenient package.
Streamlined Communication: If you desire better communication between your attorneys, paralegals, administrative staff, and more, then our software is for you. It allows you to integrate communication elements with ease.
Workflow Management Improvements: Organizing cases when you use multiple arenas to store information is a chore. Instead of doing so, integrate everything into our virtual office. There, you can find everything you need under one roof.
What Our 24/7 Virtual Office Includes
At Talty Court Reporters, we strive to create intuitive solutions to common problems that plague legal offices. Our streamlined litigation services are perfect for legal firms of all sizes because it gives you access to a host of vital services. You can use an online file repository for exhibits and transcripts. Our software allows access to calendars, scheduling, and invoices as well. The streamlined, easy-to-use nature is its biggest asset.
Contact Us Today for Deposition and Transcription Services
Our team strives to provide services that make sense to legal firms. We have done so with our virtual office. There are too many benefits to using a virtual office – primarily as teams increasingly work from home or on the go. We make it easier to stay connected, no matter where your team is or what time it is. If you are looking for professional litigation services, then you can count on us. Contact us today.
Whenever and Wherever You Need Us, We're There.