Skip to Content
San Jose Notary Services
Rapid Certification of Your Legal Documents
A notary public is a commissioned ministerial official who serves as an impartial witness to the signing of documents. A notary public has the weighty responsibilities of affirming a signer's true identity, assessing the signer's awareness of the contents of the document, and evaluating whether the signer is under duress or intimidation. In some cases, a notary public must place the signer under oath before the document can be signed and notarized. There are countless situations that demand the services of a notary public, and for law firms and other businesses, it's essential to have trustworthy and time-efficient notary services at the ready. Here at Talty Court Reporters, Inc., our notary services in San Jose are beyond impugning.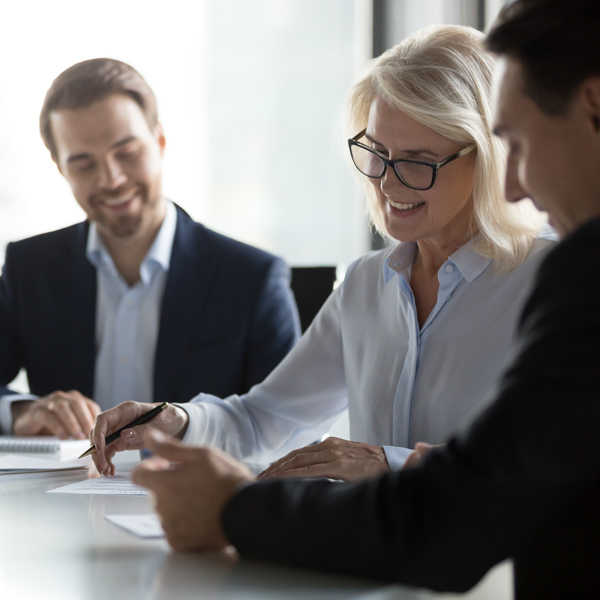 Top Reasons for Notary Services
Our notary services are often utilized by lawyers. Legal documents such as affidavits must usually be notarized. Wills, living wills, power of attorney, and medical power of attorney are other examples of documents that require notarization. Mortgage lenders require notary services to notarize the mortgage note, deed of trust, subordination agreement, signature affidavit, and affidavit of owner occupancy. These are just a few examples of the specific documents we can verify and notarize.
Types of Notarial Acts
Our notaries can perform any type of notarial act that your company requires, including the following:

Jurat
A jurat may also be called verification upon an oath. The signer is required to affirm under oath that the contents of a document are true. Jurats are often required for depositions and affidavits.

Oath or Affirmation
A notary public can administer an oral affirmation or oath that is not necessarily connected to a legal document. The oath or affirmation compels the truthfulness of the individual. An affirmation is a pledge made on the individual's honor. An oath is a pledge made to a supreme being.

Copy Certification
This notarial act confirms that a copy of an original document is accurate and true, and reflects the original document in full.

Signature Witnessing
This notarial act certifies that the individual's identity is accurate and that his or her signature belongs to him or her.
Why Choose Us for Notary Services?
Getting forms notarized properly can be a time-consuming hassle, which is why Talty Court Reporters, Inc. makes it as easy as possible for law firms and corporations. We understand the value of efficiency for your company's profitability, and we'll gladly send a notary public out to meet you if you can't make it into our office. Our commitment to superior customer care has earned us a stellar reputation throughout our five-plus decades in business.
Talty Court Reporters, Inc. is proud to serve law firms and corporations throughout San Jose and the surrounding areas. If you have questions about our notary, deposition, or transcription services, you can call us at 408-244-1900.
Whenever and Wherever You Need Us, We're There.