Skip to Content
How Court Reporters Help during the Deposition Process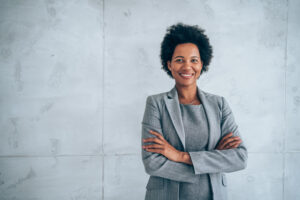 As a qualified attorney, it's your job to build your client's case, make arguments on their behalf, question witnesses, enter exhibits as evidence, and much more. You may pride yourself on providing excellent legal representation for your clients, but when the time comes to conduct a deposition, you can't do it alone.
During depositions and other legal proceedings, another individual plays a key role in representing the case—a court reporter. Here's a look at why a court reporter's presence is a helpful, even required, part of the legal process.
Court Reporters are "Guardians of the Record"
First, it's important to understand what a court reporter does. Using a special machine called a stenotype keyboard, the reporter transcribes the spoken word during a deposition, trial, speech, or other meeting in real time. This preserves witness testimonies in writing and serves as the official legal record.
Transcripts are a Vital Part of the Legal Process
Why can't you simply videotape a deposition and have the recording serve as the official record? While video depositions are useful for many reasons, they cannot replace the written record. After all, it's tedious to review video footage in search of particular statements, contradictions, or pieces of evidence.
With an accurate transcript to accompany the video, attorneys and their clients are better equipped to do the following:
Prepare for the trial: Reading a deposition transcript refreshes your memory and may reveal word choices and nuances that didn't stand out to you during the deposition. You can take notes and highlight sections for easy access during the trial.
Cross-examine witnesses more easily: Having a complete record of the deposition on hand during a trial reminds you of key statements that you need the witness to clarify. It also arms you with contradicting accounts with which you can confront the witness using their own words.
Formulate an appeal plan: As a verbatim record of the deposition and trial, a transcript can serve as reliable evidence. For instance, if your client is found guilty on a technicality, you can cite procedural errors that could create the basis for an appeal.
Court Reporters are Fast and Accurate
There's no doubt you need an official transcript for your case, but why can't you use a speech-to-text service to cut costs? Digital recording and voice recognition software simply can't compare to an experienced, certified court reporter. Unlike speech-to-text apps, court reporters can:
Capture testimony at 99%+ accuracy
Identify and distinguish from multiple speakers
Mark exhibits in the text
Provide immediate draft transcripts
Create final, highly accurate transcripts with a fast turnaround time
Stop a proceeding to clarify a mispronounced, accented, or mumbled response
At Talty Court Reporters, we utilize the latest technology to deliver the very best results in your legal case. Turn to us for top-quality court reporting, deposition services, transcriptions, video and audio conferencing, and much more. For additional information, or to request a cost estimate, please contact us today.
Whenever and Wherever You Need Us, We're There.