Skip to Content
What Are the Benefits of Hiring Professional Transcription Services?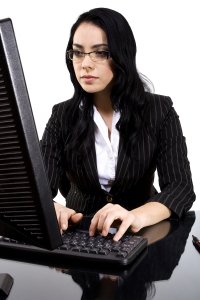 You may already know that the legal profession relies heavily on professional transcription and interpreting services in San Jose. Parties involved with court cases need accurate court transcripts to prepare and present their arguments. However, it's also a wise decision for business owners to hire professional transcription services, regardless of whether the business is a small start-up, a major international company, or something in between.
Efficiency
By hiring professional transcription services instead of trying to manage the work yourself, you can greatly streamline your business processes. Skilled transcriptionists can provide a rapid turnaround on projects, giving you the finished product you need in the shortest amount of time possible. By outsourcing these services, you can focus on growing your business.
Accuracy
Some business owners may be tempted to hire an in-house transcriptionist or try to delegate the task to a fast typist with no transcription experience. However, the best way to ensure accurate work is to outsource the job to a professional with extensive experience. Professional transcriptionists have a thorough grasp of proper grammar and can deliver error-free files.
Versatility
Professional transcription services can offer your business the versatility it needs to thrive. With the files produced by an expert transcriptionist, you can easily expand your business' online profile with a blog or other website content, informational product brochures, and positive reviews of products or services. You could even use professional transcription services to produce minutes from your employees' virtual meetings, transcribe information for presentations or videos, and store important voicemails in text format.
Accessibility
When business owners consider accessibility, they might think of ways of introducing their products or services to new customers. Transcription services can indeed facilitate this process. However, a professional transcriptionist can also improve accessibility for employees and clientele with disabilities. Individuals with hearing loss, some language disorders, and certain cognitive disabilities may be unable to follow along with a virtual meeting or listen to a product pitch. For these individuals, professional transcription services are indispensable.
""
Whenever and Wherever You Need Us, We're There.