Skip to Content
When to Hire a Notary Services?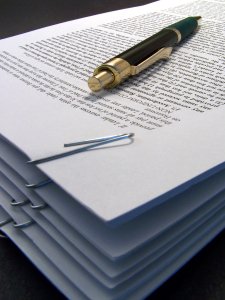 If you work in the legal field, there are many occasions in which you'll need notary services near San Jose. The bond you will have to put up for one of your employees to become a licensed notary public is expensive, and if the employee leaves your firm, you will have to put up another bond for the next employee.
Companies that offer these services often will send a notary to your office to notarize legal documents for you. This saves you and your business time, stress, and money. If you're an attorney, you may not have time to meet with each individual client who needs to come in and sign affidavits, depositions, and certifications. Using a notary service allows you to skip the meeting and arrange for the client to sign the documents in the presence of a staff member and notary public.
In addition, legal documents are often very time-sensitive, and even if one of your employees is a notary, he or she may not always be in the office when you need something notarized. For these reasons, using a notary service is the more reliable and efficient option for law firms.
Whenever and Wherever You Need Us, We're There.