Skip to Content
Why Choose Talty Court Reporters, Inc.?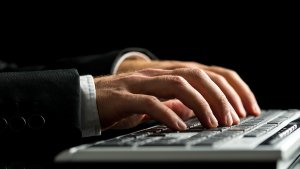 Talty Court Reporters has provided court reporting, stenographer, and deposition services near San Jose since 1964. Our team of professional and experienced court reporters provides a complete and accurate record every time, and our customer service is unmatched. Read on to find out why law firms continue to hire our court reporters for all their transcription needs.
Comprehensive Business Support
Talty Court Reporters are here to meet all your litigation and deposition needs. But our court reporters also offer corporate services, including videography, interpreting services, notary services, and transcription services. Whether you need a real-time transcription of a witness for opposing counsel or a written record of a board meeting, our court reporters can help your law firm or business stay ahead of the game.
Complete Quality Control
At Talty, our court reporters read and proofread each transcript to ensure complete accuracy. Every court reporter is highly trained and experienced. Whether you are interested in deposition services, notary services, or traditional court reporting, our seasoned reporters produce superior products every time.
Comfortable Conference Rooms
When you hire Talty court reporters, you get immediate access to full conference suites throughout California. Our spacious rooms boast free parking, free wireless Internet, catered lunch menu options, high-tech copiers, and even fresh, hot coffee.
Innovative New Technology
The court reporting industry is constantly changing, as clients are increasingly demanding new ways for all parties to communicate on the record without having to meet in person. Court reporters can now transcribe and record depositions using video recording, teleconferencing, web conferencing, and live depo services. These cutting edge technologies can allow attorneys on both sides to re-analyze and even re-watch events later, enabling them to better understand a witness's exact testimony.
Document Depository Services
Both law firms and companies can generate an enormous amount of paperwork. These documents are essential to preserving a business record or litigating a case. To keep your paperwork organized, Talty offers document scanning, blueprint, DC/DVD, and document duplication, Bates stamping, binding, and Xerox services.
Whenever and Wherever You Need Us, We're There.