Skip to Content
Advice for Running a Board Meeting Using Video Conferencing Tools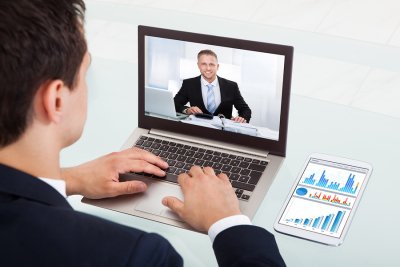 When you host a meeting at a facility that provides corporate services in San Jose, having access to their video conferencing tools is only part of making your meeting flow. While the corporate services staff can show you how to use the technology, they can't teach you how to adapt your meeting style to the video conferencing format. Making minor adjustments to your presentation style can make the meeting more productive and efficient and simplify the post-meeting transcription services. Here are some tips for running an effective meeting using video technology tools.
Allow Introductions
Everyone involved in the meeting should have an opportunity to introduce themselves and explain their role. Even if everyone in the meeting is familiar with each other, allowing these introductions ensures that everyone knows who else is involved in the meeting. Introductions also provide a chance to break the ice while everyone is getting comfortable with the format and testing the equipment, so you can fix any glitches before getting into the bulk of the meeting.
Ban Over-Talking
Even when meetings are held face-to-face, it is difficult to follow conversations when people talk over each other. In a video conference meeting, holding a meeting is nearly impossible when people don't allow each other to speak. Resist the urge to talk over other people in the meeting, and pause the conversation whenever anyone else does so. Remind participants at the start of the meeting that only one person can speak at a time. If over-talking becomes a problem, insist that people wait until they are given the floor before they begin to speak. When it is time to give the recording to your transcription service provider, you will be glad you insisted on individual speakers.
Do a Test Run
Before any video conferencing meeting, it is a good idea to test out all of the technology you will be using with your corporate services provider. This includes sharing any graphics or videos you hope to include in your presentation, so you can avoid any mid-meeting delays. Keeping video meetings on a tight schedule helps to hold the attention of the attendees, who are often surrounded by distractions.
Whenever and Wherever You Need Us, We're There.