Skip to Content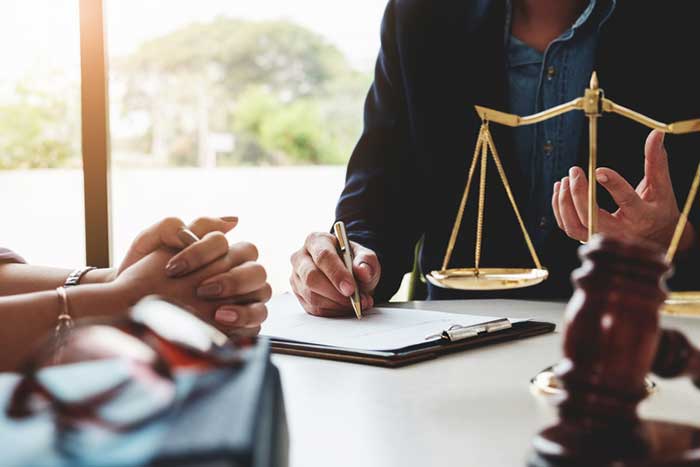 Do you have a witness who can't be present for a court hearing? Are you hoping to eliminate surprises and feel more confident entering a trial? Depositions are the ideal way to gather testimonies, evidence, and expertise from third parties before the case appears before a judge. If you are new to the legal process or have been asked to give a court deposition, learn more about this process to help you understand why it's so important.
What Is a Deposition?
A deposition is a witness interview that goes on the record before the trial takes place. Sometimes, depositions are recorded on paper only, but video depositions enhance the narrative and provide more credibility.
No matter what form they take, depositions are the foundation of a legal case. In fact, some are so convincing that they persuade the other party to drop the charges or settle the case outside of court.
How Long Should a Deposition Be?
A legal deposition can be as short or long as necessary for the witness to deliver their sworn statement. However, in California, depositions are limited to seven hours per day. This limit coincides with federal law.
Where Do Depositions Typically Take Place?
An attorney's office is the most commonplace for depositions to be held. Both parties can also agree to meet in a secure, third-party location outside the courthouse.
Conference rooms at court reporting firms are specifically designed to facilitate legal depositions in a private setting. Video conferencing is also available to allow for remote depositions to take place if the witness is out of state.
How Does an Attorney Prepare for a Deposition?
Attorneys with years of experience taking depositions may not require much preparation. However, it's recommended that they answer the witness's questions and tell them what to expect during the interview to make them feel as comfortable as possible. Keep in mind that attorneys are prohibited from leading or coaching the witness, which could affect the testimony the witness provides.
What Should an Attorney Do During a Deposition?
To help the process go smoothly, attorneys should do the following when taking depositions:
Provide everyone in attendance with instructions before the interview begins.
Make the environment as comfortable as possible for all participants.
Instruct the witness to answer questions as succinctly as possible without providing any superfluous information.
Minimize distractions by asking everyone to silence their cell phones and other noise-making devices.
Avoid deviating from the written questions.
Speak clearly so the witness and stenographer can understand.
Who Should Attend a Deposition?
The recording is meant to be private and secure, so in most cases, the attorneys for both parties and the witness being interviewed are the only people who should be present.
Talty Court Reporters make it easy to take depositions from anywhere in the country with our deluxe conference rooms and remote recording services. To learn more about this process, or to schedule a deposition in San Jose, please contact us today.
Whenever and Wherever You Need Us, We're There.