Skip to Content
How Our Legal Transcriptions Can Help Support Your Case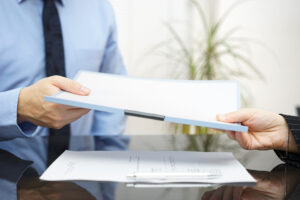 In the complex legal industry, attorneys and other legal professionals must juggle numerous duties every day. Among these crucial tasks is the essential process of transcribing legal documents—a practice that can make or break a case. As a leading transcription service provider in San Jose, Talty Court Reporters understands your need for high-quality legal transcriptions. Here's how we show our dedication to helping you build a stronger case.
Enhanced Accuracy
Accuracy is non-negotiable in the legal world. Legal transcriptions offer a precise record of each spoken word, eliminating the human errors commonly associated with note-taking or memory recall.
Legal transcription services from Talty Court Reporters are handled by professionals who are knowledgeable in legal terminology and equipped to handle complex cases. Our team meticulously transcribes your depositions, hearings, or trials, facilitating a better understanding of the case at hand and fostering meticulous case preparation.
Improved Efficiency and Productivity
Time is a valuable asset in the legal industry, and balancing demanding caseloads can be a formidable challenge. By choosing Talty Court Reporters for our transcription services, you delegate this task to an experienced team, freeing up your resources to focus on core legal tasks. We boast fast turnaround times and an unparalleled commitment to quality, helping you streamline your workflow and enhance your productivity.
Flexible Information Access
Talty Court Reporters' legal transcription services let you access your legal documents when and where you need them. Digital transcriptions can be easily searched, shared, and stored, making your practice more agile and responsive. Whether you're prepping for an upcoming trial in your San Jose office or examining case details from across the country, your transcribed records are just a few clicks away.
Confidentiality and Security
We recognize the sensitive nature of legal documents, so we commit to ensuring the utmost data security and privacy. Rest assured that our legal transcription services conform to stringent industry standards, providing peace of mind while you handle your cases.
Remote Support
As remote work continues to shape the professional landscape, your need for robust, reliable digital tools has never been greater. Our transcription services play a vital role in this context, offering a high degree of adaptability to remote environments. From virtual depositions to online meetings, our services help keep your case on track no matter where you are.
Cost-Effectiveness
Opting for professional legal transcription services leads to significant cost savings in the long run. After all, it eliminates the need for an in-house transcription team, freeing up your staff for other duties and reducing overhead expenses. Plus, the precision of our services minimizes the risk of costly errors and misunderstandings.
At Talty Court Reporters, we utilize the latest technology to deliver the very best results in your legal case. Turn to us for top-quality transcribing services, court reporting, video and audio conferencing, remote depositions, and much more. For additional information about our services or to request a cost estimate, please contact us today.
Whenever and Wherever You Need Us, We're There.