Skip to Content
How to Find the Best Legal Transcription Services in San Jose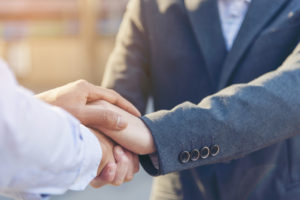 Your law firm likely takes on cases weighed down by considerable paperwork. From hearings and police reports to medical examinations and hand-written documents, there's no shortage of things you may need to have transcribed. That's why it's vital to find transcription services in San Jose that you can count on to provide certified copies for your upcoming court dates. Here's what to look for as you search for a company that meets your needs.
The Right Formatting Options
Make sure transcriptions are available in any format type you need, which may include YesLaw, E-Transcript, PDF, LEF, or ACSII. You should also have both paper and electronic copies available to you, with access to scanned exhibits and condensed versions of transcripts for your convenience.
Corresponding Services
When you initially contact a transcription agency, ask for a comprehensive list of their services. If you need transcriptions, chances are you also need options for court reporting, video and audio conferencing, and legal depositions. You'll make your life easier by choosing a single agency to handle all your litigation service needs.
Modern Technology
To ensure prompt, reliable services, find a transcription service provider that is up-to-date with the latest technology. One advancement is known as the LIVE-Depo system. This sophisticated arrangement allows for the real-time creation of transcripts, which can also be shared in real-time so remote participants can take part. Ask about this and other technologies your transcription service agency can provide.
Convenient Location
While you can use transcription services based anywhere, it may be best to use a local company. First, this can help keep costs down if travel is required. Second, it ensures knowledge of state and local court rules regarding transcriptions and other legal services. And third, it supports independently owned and operated transcription agencies in San Jose.
Training & Certification
In the legal industry, accuracy is everything. That's why the transcription service you hire must have adequate training. To be sure the agency's ability to produce accurate transcripts has been vetted, find one with employees that adhere to State CSR Board guidelines. Certification from this organization ensures the highest level of transcription accuracy for your case.
Extensive Legal Experience
Not all transcription services have specific experience with the litigation industry. Any lack of knowledge could jeopardize your case. At the very least, the agency might be unable to accommodate the fast turnaround time you require. Receiving inaccurate transcriptions could even leave you with uncertifiable copies that aren't admissible in court. Rather than leave it to chance, choose an agency that specializes in legal transcriptions and court reporting.
At Talty Court Reporters, we offer the services, technology, certification, training, and experience necessary to deliver the very best results in your legal case. Turn to us for top-quality transcribing services and so much more, including court reporting, video and audio conferencing, and remote depositions. For additional information about our services, or to request a cost estimate, please contact us today.
""
Whenever and Wherever You Need Us, We're There.