Skip to Content
What You Need to Know About Deposition Errata Sheets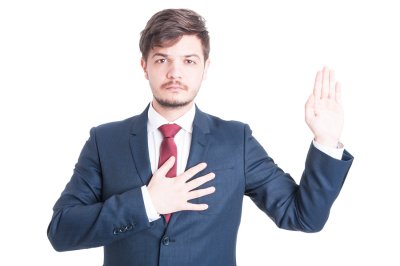 After spending countless hours preparing for a complex legal deposition in San Jose, concluding the deposition can bring a sense of relief. But in some cases, matters pertaining to the legal deposition aren't yet finalized. You'll still have to help your client navigate the errata sheet. The court reporter will attach the errata sheet to the transcript provided to you. Your client will have 30 days to review the transcript and sign the errata sheet from the date on which the transcript was made available.
Become Familiar With the Court's Ruling
As every lawyer should know, the errata sheet allows deposed witnesses to make changes to their deposition testimony after the fact. However, exactly which changes are allowed is an area that is less well understood. There are two schools of thought on this matter. The first is the permissive approach, which interprets Rule 30(e) to mean that the deponent can make substantive changes, including those that contradict earlier testimony. The second is the narrow interpretation, which limits changes to corrections of errors made by the court reporter. In the case of Grottoes Pallet Company, Inc. v. Graham Packaging Plastic Products, Inc., U.S. District Judge Urbanski ruled that because the defendant's errata sheets contradicted prior testimony, they would be ignored. The errata sheets in question were also found to be supported only by perfunctory justifications. However, in issuing the ruling, Judge Urbanski noted that, rather than broadly apply a permissive or narrow interpretation of Rule 30(e), it was preferable for courts to evaluate each matter on a case-by-case basis moving forward.
Understand the Ethical Implications of Errata Sheets
Ethics rules require that lawyers avoid coaching clients about the answers they give under oath. These guidelines apply to errata sheets, even though they are not completed while the deponent is under oath. If a client contacts you a few days after a legal deposition with concerns about the testimony, you should carefully weigh your words before responding. If need be, you can directly inform your client that the opposing counsel may ask in court if the changes in the errata sheets were influenced in some manner. It's best to take a proactive approach, such as by preparing your client well prior to the deposition and letting him or her know what to expect from the errata sheet afterward.
Whenever and Wherever You Need Us, We're There.