Skip to Content
Make Your Law Office (Mostly) Paper-Free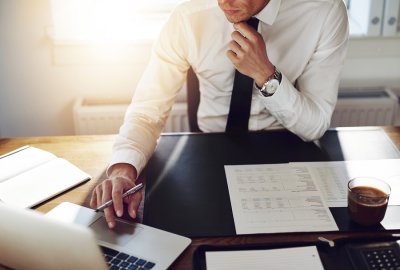 Going paper-free at your office is more achievable than you may think, even in a records-dominated industry like the legal field. Reducing the amount of paper you use is not only better for the environment, but it is also more cost-effective and helps you keep a tidier workspace. You may be surprised at how much help the company you use for court reporting in San Jose can be as you transition to a paperless workplace. Although going completely paper-free may not truly be possible, you can dramatically reduce the amount of paper you use with these steps :
Stop Printing Emails
Printing emails is standard practice at many law firms so that all communications with clients and relating to clients' cases can be filed together for easy reference. Fortunately, you can keep these records without creating hard copies. Create PDFs of each email that you need to save immediately after reading it, and file the PDF in a folder specified for the case or client. Give each PDF a clearly identifiable name, so that you quickly search for the file when you need it.
Use Virtual Case Management
Virtual case management services, which may be offered by your court reporter, allow you to handle all the administrative tasks involved with each of your cases digitally and remotely. The virtual office interface lets you access a case file repository, view your calendar, schedule court reporters and depositions, and examine invoices. Using this service removes a tremendous amount of paperwork and makes it easy for you to access information on the go.
Scan and Shred Documents
Rather than keeping files filled with paper documents, it's a good idea to scan the items you need to keep and then shred the originals. If your court reporting company offers a document depository service, they can do the scanning for you. As with saving email files, it is important to give scanned documents an accurately descriptive name so that you can search your computer and locate the files easily when you need them.
Whenever and Wherever You Need Us, We're There.