Skip to Content
Understanding Different Types of Notarial Acts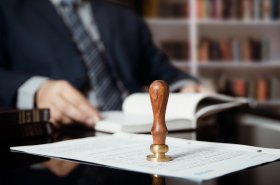 Notary services are frequently necessary for legal proceedings, and other businesses often rely on notaries as well to certify their important documents. When should you consider using notary services in San Jose? Here is a closer look at some common types of notarial acts.
Jurat
If you have a deposition transcript or affidavit that needs to be certified, then you may need a jurat. Jurats, also called verifications of the oath, are legal affirmations that the information included in a document is true. A notary will require a signatory to agree to the information in the document before signing it, and the signature received during jurat notarial services signifies that the person signing the document swears that its content is true.
Oral Oath or Affirmation
Notaries are also able to administer an oral oath or affirmation. These do not need to be tied to a document for the notary to administer them. When under an oral oath or affirmation, the individual who was sworn in by the notary swears that any statements they provide will be completely truthful. The difference between an oath and affirmation is minor, and which one to use depends on the situation. An oath is a pledge of truthfulness to a supreme being, such as the oaths taken in a courtroom with a hand on the Bible. An oral affirmation is a pledge of truthfulness based on a person's own honor and reputation.
Copy Certification and Signature Witnessing
Not all notarial acts involve administering oaths and affirmations. Notaries can also authenticate documents. With copy certification, a notary attests that a copy made of an original document reflects the original exactly and does not have any missing parts. Notaries can also confirm that a signature on a document is legitimate. For signature witnessing, the person who is signing the document must be present and must provide identification, so the notary can validate that the signature is legitimate.
Whenever and Wherever You Need Us, We're There.