Skip to Content
The Four Rules of Effective Witness Preparation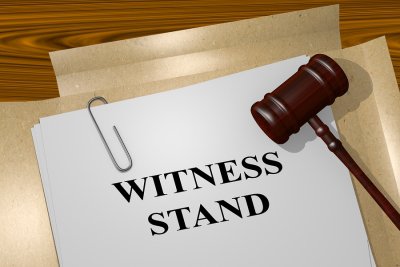 Preparing your witness for a deposition is an essential part of getting your case ready, but the process can seem overwhelming, especially if you have a nervous or reluctant witness. Fortunately, getting witnesses prepared to testify can be easily accomplished by following four simple rules. Make these rules as much a part of your preparation process as hiring a court reporter for deposition services in San Jose.
Practice Listening Skills
One of the errors witnesses are prone to make is giving an answer that does not relate back to the question. They may provide more information than the question asks for, or they may not answer the question at all, but instead give different information that can be used by the opposing counsel to uncover new details about the case. Practice getting your witness to listen to the question carefully and giving a precise answer to exactly what is being asked.
Practice Dealing With Misunderstandings
Witnesses often feel pressured to answer questions even when they don't understand them, which can lead to them providing misleading or false information that could damage their case. Help them get comfortable with saying that they don't know the answer to a question rather than guessing or fabricating details. It can be especially difficult for expert witnesses to say they don't know the answer, so preparing them to do so can be particularly helpful.
Practice Considering the Question
Most witnesses want to jump right into an answer without thinking about the question and what they want to say. Help your witnesses get comfortable with the silence between the question and their answer that is necessary for them to give a thoughtful response. When witnesses try to fill in these silences, they may introduce new information or open doors to new avenues of testimony that could be detrimental to your case.
Practice Giving Short Answers
The best answers to questions in depositions are short ones. Short answers are easier for your court reporter and less open to scrutiny. Further, with a short answer, there is less of a chance of inadvertently sharing information that bolsters the other side's case.
Whenever and Wherever You Need Us, We're There.