Skip to Content
How Lawyers Can Benefit from Secure Document Management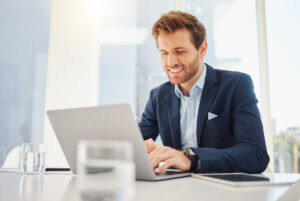 In the bustling legal world, every detail matters. The way documents are handled, stored, and retrieved can be a crucial factor. Because of this, secure document management has become a lifeline for lawyers in San Jose, CA. Technology is advancing at an ever-increasing pace, so understanding how secure document management can enhance your practice is essential. Here are several vital benefits that may transform your legal operations.
Enhanced Security and Compliance
As the name implies, secure document management offers top-notch security features, ensuring sensitive information is kept confidential. By implementing role-based access controls and encryption, legal professionals like you can work confidently, knowing your documents are safe from unauthorized access. Meeting regulatory requirements also becomes more straightforward, aiding in compliance with industry standards.
Improved Collaboration and Accessibility
With cloud-based document management, collaboration has never been easier. No matter where your team members are located, they can access, edit, and share documents in real-time. This seamless integration fosters more dynamic communication, improving your firm's efficiency and responsiveness as you handle multiple cases at once.
Streamlined Workflow and Productivity
Automated processes, template creation, and indexed search capabilities are just a few features that can optimize your workflow. By using them to the fullest, a well-organized document management system can reduce time-consuming administrative tasks, allowing you to focus more on your core responsibilities. This results in increased productivity and happier clients.
Reduced Costs and Environmental Impact
Your office may not be able to attain a truly paperless operation, but a document management program certainly helps. This service drastically reduces your need for paper, ink, and storage space, translating to considerable savings. Simultaneously, these practices promote a greener workplace, aligning with your firm's eco-friendly initiatives.
Client Satisfaction and Transparency
Your clients value transparency and real-time updates. Offering secure access to their case-related documents nurtures trust and open communication. This client-centric approach enhances relationships and elevates your firm's reputation in the eyes of those you serve.
Disaster Recovery and Continuity
Natural disasters like floods and fires can destroy hard copies of all your documents, while hardware failures and stolen hard drives result in lost data and security breaches. Having a secure cloud-based document management system ensures your vital information is backed up regularly and can be recovered quickly if needed. This robust safety net offers peace of mind and guarantees business continuity, even after a disaster or other unexpected events.
Technological Advantage and Future-Proofing
Embracing secure document management ensures your firm is up-to-date with the latest technology. It provides an edge in an increasingly competitive market and keeps your practice future-proof. By staying ahead of technological trends, you solidify your position as a forward-thinking and innovative legal entity serving the San Jose area.
At Talty Court Reporters, we utilize the latest technology to deliver the very best results in your legal case. Turn to us for secure document management, transcribing services, court reporting, remote depositions, and much more. For additional information about our services or to request a cost estimate, please contact us today.
Whenever and Wherever You Need Us, We're There.