Skip to Content
How to Use Legal Transcription to Your Advantage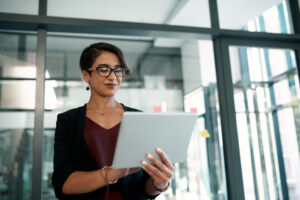 Transcription service is the process of converting the spoken word into written text. It's an important service for creating evidence of what was said during a meeting, interview, or another setting.
If you're a lawyer without an in-house transcription team, outsourcing the service to a professional provider is a smart choice. After all, having transcriptions of vital communications can save you valuable time and resources in the long run. Here are the top tips to use legal transcription to your advantage.
Transcribe everything: It's wise to transcribe every legal proceeding involved in your case. This includes depositions, interrogations, legal briefs, conference calls, jury instruction, and more. Transcriptions can be created live by a trained stenographer or by listening to audio or video recordings.
Use legal transcriptions to help make your case: Review all your relevant transcriptions to help you develop a trial plan, decide what questions to ask a witness, or plan your client's appeal. You can even use the transcriptions themselves as evidence if you find contradictory information in witness statements.
Keep track of event sequencing and flow: Legal transcriptions are the ideal format for attorneys to work with. The addition of timestamps and speaker identification can help you track the event timeline and the flow of information. This could be critical for creating your case or identifying inconsistencies.
Highlight significant sections: Take advantage of having a written document by highlighting important phrases and making notes in the margin. These techniques are useful whether you're taking notes for your own benefit or handing out copies of the transcription to jury members.
Access the data easily: If you only have a video recording, you need speakers or headphones to access the data. There's also no way to scan or search for information quickly. On the other hand, written transcriptions are easily accessible and shareable.
Improve clarity: Legal transcriptions effectively simplify complex cases by ensuring an accurate, specific representation of court proceedings, depositions, hearings, and more. This is especially true if the transcriptions are created from high-quality audio recordings and video footage.
Share with those who can't attend in person: Trials can be emotionally taxing for the plaintiffs' and defendants' loved ones. For this and other reasons, family members and close friends may not be in attendance. Fortunately, it's easy to share a physical or digital copy of a legal transcription to showcase what happened and who said what during the trial.
Hire a professional transcription service: While many speech-to-text programs are available these days, they are prone to error and lack the accuracy of human transcriptionists. To make the most of your legal transcriptions, make sure a trained, qualified professional produces them.
At Talty Court Reporters, we utilize the latest technology to deliver the very best results in your legal case. Turn to us for top-quality transcribing services, court reporting, remote depositions, video and audio conferencing, and much more. For additional information or to request a cost estimate, please contact us today.
Whenever and Wherever You Need Us, We're There.