Skip to Content
Understanding Court Reporting Services for Depositions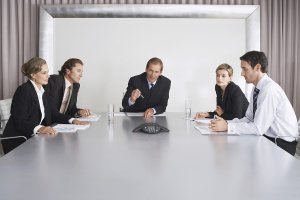 When you're hiring court reporting services in San Jose for a deposition, then it helps to understand a little about the kind of support that court reporters provide. Because it's essential that the transcript of a legal deposition be completely accurate, you can't compromise on the training and services of the reporter you hire. Here is what you need to know about deposition services from court reporters.
What Does a Court Reporter Do During a Deposition?
The court reporter's role during a deposition is the same as it would be during a trial. The reporter transcribes everything that is said during the deposition and then creates a transcript to be used by the attorneys while preparing their case. Court reporters are expected to create transcripts that are as flawless for depositions as the ones that they prepare for court.
What Are Should You Consider When Hiring a Court Reporter?
Because accurate deposition transcripts are so important to the discovery process when you are preparing a case, finding the right court reporter is crucial. If you have a case that is very technical and requires the use of intricate language—for instance, a malpractice case that involves medical terminology—then it is helpful to have a court reporter with knowledge in that area of the law. Otherwise, confusion about the words used could comprise the transcripts. Keep in mind that court reporters may have business relationships with the opposing counsel. Although this relationship should not be an issue, it's helpful to know if such a connection exists.
What Technology Should a Court Reporter Have?
Technology has made it easier than ever to work with a court reporter on a deposition. Look for a court reporter with experience with video deposition work if you are going to have video conferencing as part of the deposition process or Live-Deposition services, which allow teleconferencing to be used in the deposition.
Whenever and Wherever You Need Us, We're There.