Skip to Content
What is Virtual Case Management?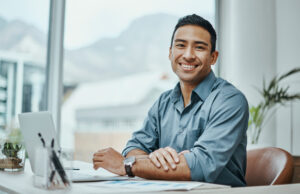 As an attorney, you are likely incredibly busy during the week. You might work evenings and weekends when preparing a case, making it crucial to have access to your case file at all hours of the day. That's where 24/7 virtual case management comes into play. This solution from Talty Court Reporters could be ideal for you if you want greater flexibility from your court reporting firm in San Jose.
Virtual case management takes the place of paper documents and in-house databases. It allows you to access vital case information from anywhere using an authorized, internet-connected device, such as a computer, tablet, or smartphone. Your virtual case file includes case calendars, scheduling information, and court reporter invoices. You can also use the integrated online file repository to store deposition videos, court transcriptions, exhibit photos, and more.
Our virtual office is fully encrypted, ensuring your sensitive materials are safe and secure from prying eyes. Still, you can share any part of your virtual case file with fellow staff, co-counsel, clients, and anyone else you wish to grant access to the information.
Benefits of Virtual Case Management
The primary reason to use virtual case management is to help you stay organized, whether working at home, from the office, or on the go. Here's how our services allow you to do just that:
Manage deadlines: Keeping on top of the many deadlines associated with your legal cases can be challenging, even for the most organized attorneys. Virtual case management software makes it easy to track important dates, boost productivity, and check things off your to-do list.
Organize files: Nothing is more frustrating than a drawer full of disorganized papers, photos, and other documents. A virtual office allows you to manage your case files digitally via an intuitive, user-friendly system. This, in turn, helps you provide better services to your clients.
Automate billing: Many court reporting firms use separate software for case management and invoicing. However, Talty Court Reporters combines these services into one convenient solution so you have one less thing to worry about.
Streamline communication: These days, your legal team may be divided between in-office staff and those working from home. Clients may also be scattered around the globe. Virtual case management is an effective way to keep everyone on the same page since it allows you to communicate and share files with ease.
Manage workflow: It's challenging to juggle multiple cases if you store the information for each one differently. Simplify your life with virtual case management, where you can find everything you need in one secure, easy-to-use system.
At Talty Court Reporters, we utilize the latest technology to deliver the very best results in your legal case. In addition to 24/7 virtual case management, we offer top-quality court reporting and transcribing services, video and audio conferencing, remote depositions, and much more. For additional information about our services, or to request a cost estimate, please contact us today.
Whenever and Wherever You Need Us, We're There.