Skip to Content
What to Know Before Taking Your First Deposition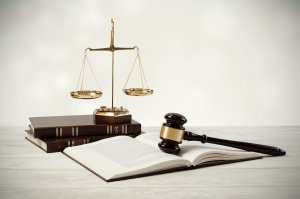 For new attorneys, your first deposition can be as nerve-racking as it is exciting. Before you even begin, hire an experienced court reporter and make arrangements for any additional services you will need, such as interpreting services or video deposition services in San Jose. As you get ready for your first deposition, here are the things you need to know to make it a success.
Know What You Want to Get Out of the Deposition
One of the first things to consider when you're preparing for a deposition is if you think the case will be settled out of court or if you will end up going to trial. If you believe that a trial is a likely outcome, then you may wish to hold back some of your strongest questioning and evidence so that you can rely on it to surprise the witness in court. If you think that settling is more likely, you may want to use all of the evidence and your toughest questions during the deposition.
Once you decide where you think the case is heading, determine two or three points you wish to get from the witness' testimony. This will help you choose the questions you want to ask and what evidence you may wish to present during the deposition.
Phrase Your Questions Carefully
Before you begin to write your questions, decide if you plan to approach the witness as though you are conducting a direct examination in court or like a cross-examination, which is likely to be more adversarial. Generally, if the deposition witness will be available to testify at trial, then you may wish to make your questions open-ended, like a direct examination, to simply get his or her story that you can use with more aggressive questioning in court. If the witness will not be at trial and the deposition will be played via video, treat it more like a cross-examination.
Remember Your Court Reporter
During all questioning, be sure to speak clearly so that the court reporter can accurately record the interactions. Be sure you understand when your court reporter can deliver your transcripts to you. Don't forget to give everyone, including your court reporter, breaks during the deposition process.
Whenever and Wherever You Need Us, We're There.