Skip to Content
Court Reporting Ethics: Upholding Professionalism and Confidentiality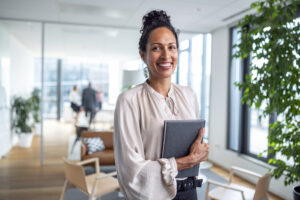 In courthouses across San Jose and beyond, court reporters work silently and diligently to protect the integrity of the legal process. Their job is to capture everything that happens in a deposition, hearing, trial, or other court proceeding.
But court reporters are much more than mere typists. They are skilled professionals who use advanced equipment to document every word verbatim during a court proceeding. When lives and futures are at stake, a court reporter's transcript is the gold standard. This document is recognized as the official record, so it must be free of errors or biases.
The National Court Reporters Association (NCRA) sets the benchmark for ethics and professionalism in court reporting. Violating the NCRA's code of conduct can result in disciplinary action, including expulsion from the organization. Here are the standards all court reporters are expected to embody:
Remain impartial: Court reporters must always maintain neutrality, whether they're involved in a straightforward deposition or a high-stakes trial. Their allegiance is to the truth, not to one party or another. In line with the NCRA's code, court reporters should always be fair and impartial, ensuring that their services are consistent and equal for all involved.
Steer clear of conflicts: Court reporters occasionally find themselves hired for cases that present a conflict of interest. Such conflicts can cloud their judgment, whether stemming from financial gain or personal relationships. Recognizing and disclosing these conflicts upfront is crucial. If needed, another court reporter can replace the original, eliminating conflicts before the proceedings begin.
Maintain confidentiality: Court reporters are privy to every word spoken and every detail shared in legal proceedings. Yet, this information—whether oral or written, on or off the record—cannot be discussed elsewhere. The NCRA emphasizes the need to safeguard this confidentiality, ensuring that what happens in the courtroom stays in the courtroom.
Uphold high standards of integrity: Trust is the very foundation of the justice system. Not only must court reporters adhere to the highest standards of professionalism, but they must also avoid even the semblance of dishonesty. After all, in the legal world, perception can often hold as much weight as reality.
Safeguard the transcript: Ensuring the transcript's accuracy is crucial. This means more than being ethical and impartial—it means being proficient on a stenotype machine and embracing technological advancements to ensure every transcript is up to par.
Don't accept gifts: The decision to hire a court reporter should be rooted in their expertise and professionalism, not swayed by material gifts. Accepting or offering anything of value casts a shadow of favoritism, undermining the importance of an unbiased legal process. The NCRA's code is clear: always choose professionalism over perks.
At Talty Court Reporters, we utilize the latest technology to deliver the very best results in your legal case. Turn to us for top-quality court reporting and transcribing services, video and audio conferencing, remote depositions, and much more. For additional information about our services or to request a cost estimate, please contact us today.
Whenever and Wherever You Need Us, We're There.