Skip to Content
Deposition Advice From Court Reporters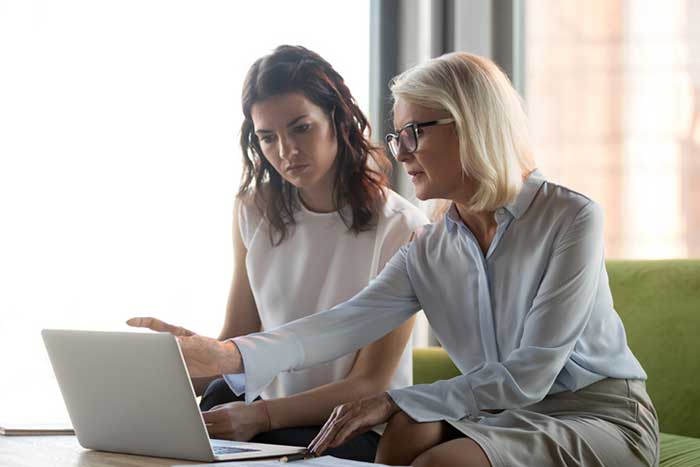 Every attorney and witness wants to create a flawless deposition to take with them to court. For this to happen, you need an experienced, reliable court reporter to produce a written record of the testimony. Of course, certified stenographers have years of experience and dozens or even hundreds of depositions under their belt.
If you're still gaining ground as a new attorney, or you're a witness who has never been deposed before, you could benefit from hearing a knowledgeable court reporter's advice. Here's how to help improve your next deposition.
Tips for Attorneys
You undoubtedly understand the power of an accurate deposition when making your case before a judge and jury. This is why you wouldn't even think of holding a deposition without a certified court reporter present. Make their job easier with these tips:
Provide case information in advance. When your court reporter has all the names and technical terminology pertaining to the case, you can expect fewer interruptions and requests for clarification.
Plan time for markings. After presenting the exhibits, leave a few minutes for the court reporter to transcribe and mark them accordingly.
Try never to talk over the witness. A clear record requires that only one person speaks at a time. Frequently interrupting the witness can result in a garbled transcript.
Seat the court reporter close to the witness. This helps ensure the reporter can hear the witness speak clearly without the need to repeatedly ask for clarification.
Verbally declare when you want to speak on and off the record. Being clear about this ensures the court reporter is prepared to pause and resume transcribing at the proper times.
Tips for Witnesses
Providing your testimony of an event can be stressful. It involves public speaking and keeping a clear head while responding to rapid-fire questions. Here are some tips to help witnesses be effective deponents so their testimony is helpful to the case:
Listen attentively to the questions and strive to deliver simple, concise answers. Provide explanations if prompted.
If you don't know the answer to a question, simply state, "I don't know."
If you don't understand, request that the attorney rephrase the question.
Don't interrupt. Only provide your answer once the questioner has finished speaking.
Answer "Yes," "No," or "I don't know." The court recorder can't document head shakes, nods, or shrugs.
Request a document review for any questions you can't recall.
Don't allow the opposing party to force you into selecting answers you're not entirely sure of.
Remain calm and composed.
Always provide truthful answers.
Talty Court Reporters provides court reporting services in San Jose. Not only do we accurately document depositions, but we also provide a wide range of other court recording-related services, including video conferencing, audio transcription, conference facilities, interpreter scheduling, and much more. To discover all the benefits of working with Talty, please schedule a deposition today.
Whenever and Wherever You Need Us, We're There.