Skip to Content
The Characteristics of a Successful Board Meeting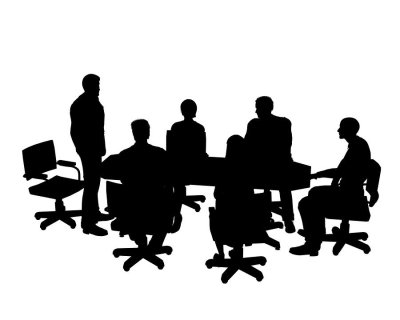 For many executives, the term "board meeting" conjures up images of fancy lunches during which little of substance is actually accomplished. Holding an efficient, effective board meeting takes some preparation. Ahead of your meeting, you should contact a court reporting agency about their corporate services near San Jose. Once you have established any support services you may need for the board meeting, you can focus on the agenda.
The Right Meeting Space
While you're coordinating corporate services, ask the court reporting representative about available conference rooms. It can be more efficient to hold your board meeting in a conference room that is already equipped to handle your documenting needs. Any good conference room must have high-speed Wi-Fi, but you may also wish to check whether refreshments or catering is available.
The Best Support Services
Exceptional support services can make all the difference between an inefficient board meeting and a successful one. Arrange to have court reporters present for your board meeting to provide interpretation, videography, and transcription services for accurate minutes. It's particularly helpful to have a notary public available. Another good idea is to arrange access to a document depository and reproduction center to handle your logistical needs.
The Most Efficient Agenda
In addition to arranging corporate support services, developing an efficient agenda is a must for any successful board meeting. Your attendees' attention spans may waver after a couple of hours, so it's always a good idea to front-load your ideas. That is, identify your most critical issues and cover those first. At the beginning of the meeting, attendees may be more likely to be bursting with ideas and possible solutions. Later on, as their attention begins to flag, you can delve into the issues of lesser importance.
The Right Way to Break the News
It's inevitable that not all board meetings are held to discuss the success of companies. Every business has its ups and downs, and at some point, you may need to break some bad news. If this is the case, it may be wise to contact each board member individually to let him or her know what's going on. Then, at the meeting, attendees are better prepared to handle the topic and brainstorm solutions.
Whenever and Wherever You Need Us, We're There.