Skip to Content
The Federal Rules of Deposition Transcript Correction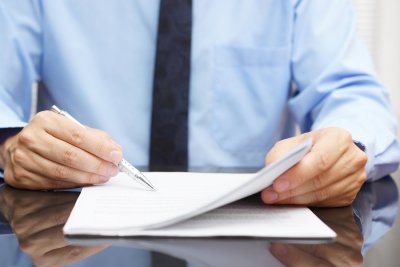 When a deposition transcript needs to be corrected, there are specific rules that must be followed. Failing to do so can jeopardize all of the testimony included in the deposition and may lead to a case being dismissed. Because deposition corrections can be time-consuming, it is important to hire court reporters in San Jose who is experienced to minimize the risk of errors. Here is what you need to know about the federal rules for making deposition corrections.
When Can Deposition Corrections Be Requested?
After being notified by a court reporter that the transcripts are ready, deponents have 30 days to review them and ask for any necessary corrections. If the transcripts are delivered to the deponent's attorney, the 30-day clock begins, even if the lawyer doesn't immediately tell his or her client that the transcripts are available. Within that 30-day period, the deponent must submit the changes to the court reporter and certify those changes. Failing to do so will mean that the corrections cannot be made. Some attorneys may wish to ask deponents to review testimony before the deposition has ended. These reviews are on the record.
How Are Changes Made to a Deposition?
Changes to deposition transcripts, whether in form or substance, are listed, with explanations for the changes, and then signed by the deponent before being submitted to the court reporter. Reasons for the changes must be given, or the transcripts may not be changed. The court reporter then attaches the changes to the transcript. Both the original testimony and the changes are kept as part of the record.
Why Is It Important to Review Deposition Transcripts?
Even if no changes are actually made to deposition transcripts, it is important to review them. Reviews must be requested formally before any corrections can be made. Although reviews are not required, they can be especially helpful for attorneys who plan to use the testimony to impeach the witness at trial. When a deponent has reviewed a deposition and certified it as correct, changing his or her answers in the courtroom is more problematic.
Whenever and Wherever You Need Us, We're There.