Skip to Content
What It Takes to Become a Court Reporter in San Jose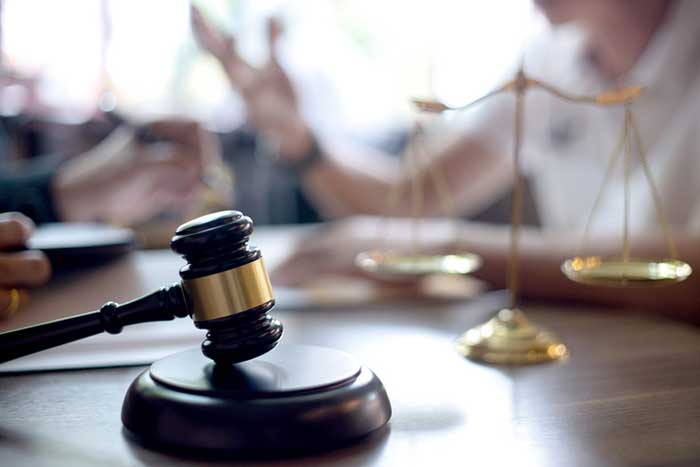 If you need someone to transcribe an upcoming deposition or trial, you want the agency you hire to provide an experienced, certified court reporter for the job. This might make you wonder what it takes to become a court reporter in San Jose. Consider the demanding requirements that ensure these professionals are up to the task.
Meet Licensing Requirements
The minimum prerequisites to become a certified court reporter include the following:
Be at least 18 years of age
Hold a high school diploma or equivalent
Have a clean criminal record
Candidates must also have one of the following:
12 months of full-time work experience in shorthand writing and transcribing
A Registered Professional Reporter (RPR) Certificate or Certificate of Merit from the National Court Reporters Association (NCPA)
A license to practice shorthand reporting in Georgia, Nevada, or Texas
A certificate of completion from a California-recognized court reporting school
Complete an Educational Program
If candidates lack any prior experience, certificates, or state licenses, they must complete an approved educational program. Students must complete 660 academic hours, log 2,300 machine hours, and be able to type at least 45 words per minute to be awarded certification from the California Court Reporters Board.
Classroom courses cover the following topics:
English and vocabulary
Medical terminology
Legal terminology
Transcript procedures
Resource materials
Technology
Apprentice training
Depending on the exact program a court reporter chooses, training can take anywhere from one to four years.
Pass the California Licensing Exam
The final requirement to become a certified court reporter in San Jose is to complete the three-part state licensing exam, which includes performance and written tests. To pass, applicants must transcribe at a rate of 200 words per minute while maintaining an accuracy of 97.5 percent.
The Dictation and Transcription Exam includes a four-voice recording from an actual trial or deposition. Test takers are expected to maintain a rate of 200 wpm for 12 to 13 minutes at a time throughout the three-hour exam.
After passing the skills portion of the test, candidates must past two written exams: the English Examination and the Professional Practice Examination. These take two hours each and are administered in a computer-based testing center.
Retain a Court Reporter's License
After obtaining a license, court reporters must renew their certification annually. It's also necessary to take continuing education classes every two to three years to keep the license active. This ensures court reporters stay up-to-date on the latest technology and techniques used to transcribe depositions and court proceedings.
At Talty Court Reporters, we pride ourselves on having a team of well-qualified, highly trained, and experienced court reporters to fulfill your legal transcription needs. Our court reporting services ensure the professional and accurate outcome you expect. Please contact us today to learn how we can assist you with your next legal case.
""
Whenever and Wherever You Need Us, We're There.